The origin of our success
Company profile
De Ruyter Dieseltechniek B.V., located in the Dutch town of Sliedrecht, was founded in December 1999 by Cor de Ruyter. Cor worked tooth and nail to make his concept of supplying custom-made generating sets a reality.
One of his principles is to always cooperate closely with his customers. This approach was the driver behind De Ruyter Dieseltechniek B.V.'s transformation into one of the largest brand-independent suppliers of custom-made generating sets.
That success is the product of its eleven-strong dedicated team of experienced and well-trained full-time employees. The whole production process – from the first drawing to the end product – takes place under one roof.
Producing a unique set or series is a challenge that De Ruyter Dieseltechniek B.V. is eager to take on. Time and time again, its motivated team successfully produces generator sets of the highest quality.
The generating sets, each of which is tested in our own testing facility, have proven their reliability over recent years.
Productie
All stages of production at De Ruyter Dieseltechniek B.V. in Sliedrecht, including engineering, welding, manufacturing, construction, building sound-dampening casing, electrical connections, spraying work, and pipework, take place under one roof.
At De Ruyter Dieseltechniek B.V., we ensure:
Custom-made production
Customer-oriented service
Brand independence
Flexibility
The highest quality
Products that are ready to install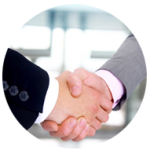 Our customers are more than welcome to closely monitor the production process.
-De Ruyter Dieseltechniek B.V.-